Gush Etzion Seniors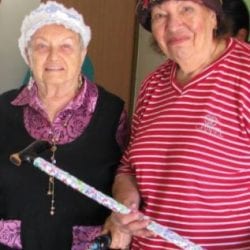 $965
von
$27,800
gespendet
Download printable version (PDF)
Today's Senior Citizens in Israel have given so much to their country. Through their hard work and determination, the country has grown and blossomed into the miracle we see today.
There are those in need of extensive treatment, whose teeth are in such bad shape that they cannot eat and are embarrassed to be seen in public, and others who simply cannot afford dentures.
When finances are tight the elderly tend to cut expenses by neglecting their homes, turning off the heat. With your help they will not have to suffer through the winter months in a home that is in disrepair, cold and miserable.
The senior citizens of Gush Etzion want to live out their golden years with respect and comfort. They have given so much to build Israel and now you have an opportunity to give something back to them. Will you help these amazing senior citizens with their dental care, home repairs and heating costs?
---