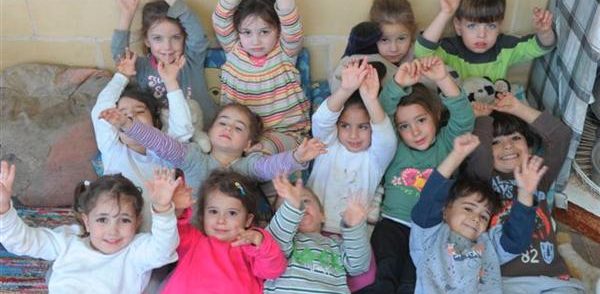 Rechalim – December 2018
Everyone is Vulnerable
Imagine coming home and finding that your home had been broken into and valuable possessions stolen?  Beyond the loss of material things, you feel violated. Your sense of well-being and safety are gone. Now imagine how terrified you would feel to find out that the intruder wasn't a petty criminal but a hostile neighbor who regularly threatens to kill you and your children.  That is exactly what happened recently in Rechalim. Arabs from a nearby village entered Rechalim unseen and broke into several homes. Thankfully, they only came with criminal intentions, not murderous ones. The incident in Rechalim could have had a far worse outcome.
Good can come from a bad situation
There was one good thing, though, that resulted from this incident — it highlighted for the Rechalim Security Team several vulnerable areas in the community. These areas are "blind-spots" where the thieves were able to break through the security fence undetected and enter the community. The community immediately initiated extra patrols around those areas, but what they really need is additional surveillance cameras that will cover these blind spots 24/7. This will provide the extra protection needed to keep everyone in Rechalim safe from harm. Thanks to you, our wonderful CFOIC Heartland donors and friends, we provided surveillance cameras and communications equipment to Rechalim in the past.  But now that their needs have grown, you are the people they turn to first.  They know how much you love Israel and how quickly you have responded to their needs in the past.
Your donation today will help purchase surveillance cameras  to be installed at those blind spots around the perimeter of Rechalim. Your gift may well save a life and prevent great tragedy in Rechalim.  Will you join with the people of Rechalim and help keep them safe? Thank you for standing with the people of Biblical Israel. You are a blessing and a true friend.
---