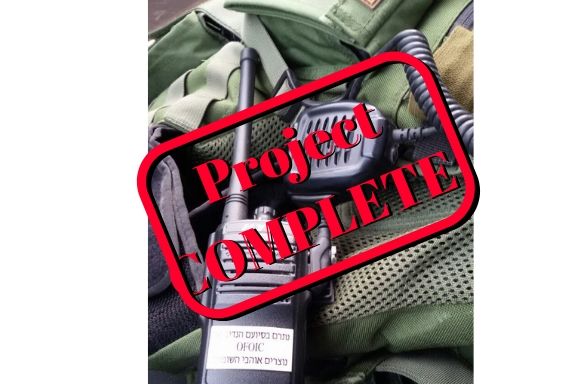 Havot Yair Walkie Talkies
This young and growing community in the heart of Samaria is a pioneer's dream. But it is also vulnerable to terrorism.
Equipping their volunteer Rapid Response Team with state of the art communications devices can literally save lives!
Havot Yair is a special place with special people and a special sense of purpose accompanied by tranquility. But the peacefulness can be deceptive. Danger lurks nearby and the Rapid Response Team must be ready and equipped at all times. Your gift today to purchase vital communications equipment can mean the difference between life and death.
---