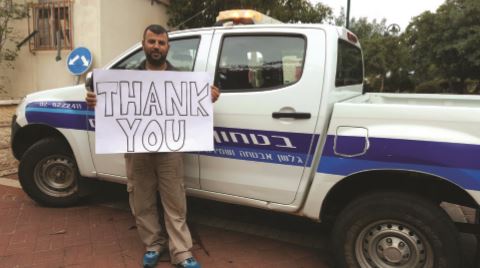 Hermesh Radios and Patrol Jeep
Hermesh residents came to this special area in fulfillment of their belief in the divine promise of a Jewish return to all areas of Biblical Israel. They are determined to avoid any further tragedy by equipping their rapid responders with functioning radios and replacing their patrol jeep for prompt security assistance. Only you can keep these families safe and become part of their dream to settle the Land of Israel.
Hermesh, established in 1983, has persisted through the chaos and turmoil of terror attacks that wracked the community and caused more than half of the residents to move away in fear.
The residents of Hermesh will not compromise on security, and they cannot afford to ignore the dangers of their location. With your help, safety can once again return to Hermesh.
---