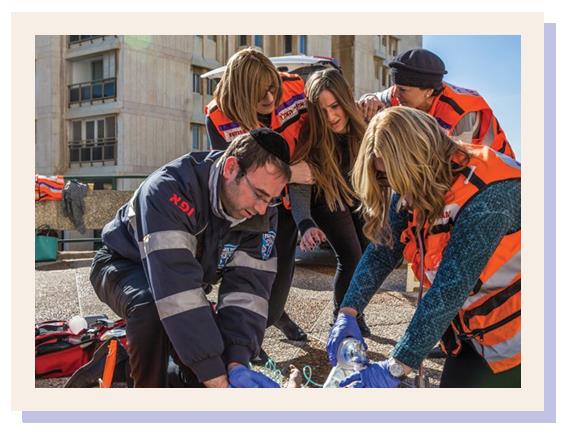 Kedumim Emergency Equipment- January 2018
You Can Help Save Lives!
What do you need most in the event of an emergency? When something bad happens whom do you call first for help?  In an Israeli community, Emergency Rapid Responders are all volunteers and they are the first to get the call when there is an accident or terror attack. They rush to the scene, willing to risk their lives to save others. Their commitment to helping others is a testament of their commitment to the Land and People of Israel.
The Right Equipment Will Save Lives
Having the proper equipment is vital to every Rapid Responder.  These amazing volunteers are willing to show up, to be the helping hand in any dire situation, but they need to have the right tools available to meet every situation they face. Knowing that the Rapid Response Team is on constant alert, and prepared for anything makes the people of Kedumim feel protected and safe.
Will you make a donation today to help provide vital equipment for the Rapid Responders in Kedumim? Your donation will help purchase two emergency response trailers, and a smoke screen defense system. The trailers are equipped to respond to traffic accidents, house fires, or terror attacks. They are easily mobilized and provide almost instant access to life-saving equipment.  The smoke screen is a defense system which emits a thick smoke that is harmless, but obscures the vision of terrorists, making it practically impossible for them to continue their attacks and immobilizes them until the rapid responders arrive.
Your donation today will provide this vital equipment for the Rapid Responders of Kedumim. Your gift for the Rapid Response Team of Kedumim will save lives in the mountains of Samaria!
---