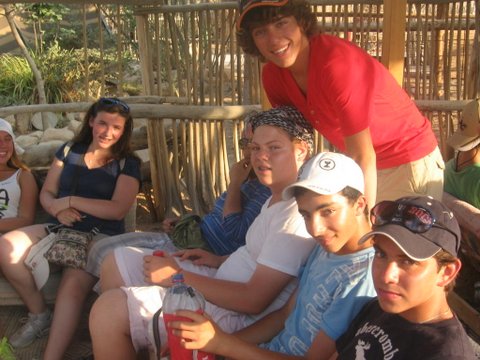 Nokdim El-David Youth Club – July 2017
Keeping the Zionist Spirit Alive!
Building a community like Nokdim El-David is the culmination of countless prayers that have been prayed by Jews for thousands of years to return to the land of their forefathers. The parents of teens in Nokdim El-David are doing all that they can to keep that same passion alive and strong in the next generation.
A vital component in Jewish community life is the Bnei Akiva Zionist Youth clubs.  At the Youth Club, teens connect with like-minded teens. Here, counselors challenge them to grow in their faith and identify with their heritage.  The teen-agers volunteer in community service projects and invest time counseling younger children. It is a place for them to connect and grow.  It is a place they can call their own.
Driving can be dangerous
The unfortunate reality in Israel is that terrorist activity is encouraged by those who hate Jews. As a result, a simple trip out of the community comes with a risk. Too many families in Nokdim El-David have lost loved ones on the road due to terrorist attacks. For this reason, it is vitally important to have quality programs available for teens close to home. The parents and leadership of Nokdim El-David want to invest in their teens.
Will you invest in the teens of Nokdim El-David? They are the future of Israel and it is vitally important that they have a place to call their own within the safety of the community. Your donation will be used to purchase necessary equipment to furnish a brand new youth club in Nokdim El-David. The community has raised the funds to build the building but they are asking for your help to furnish and equip it. Your gift is an investment in Jewish life in Gush Etzion. Through your generosity, you can help  fulfill 2,000 years of hopes and dreams!
---