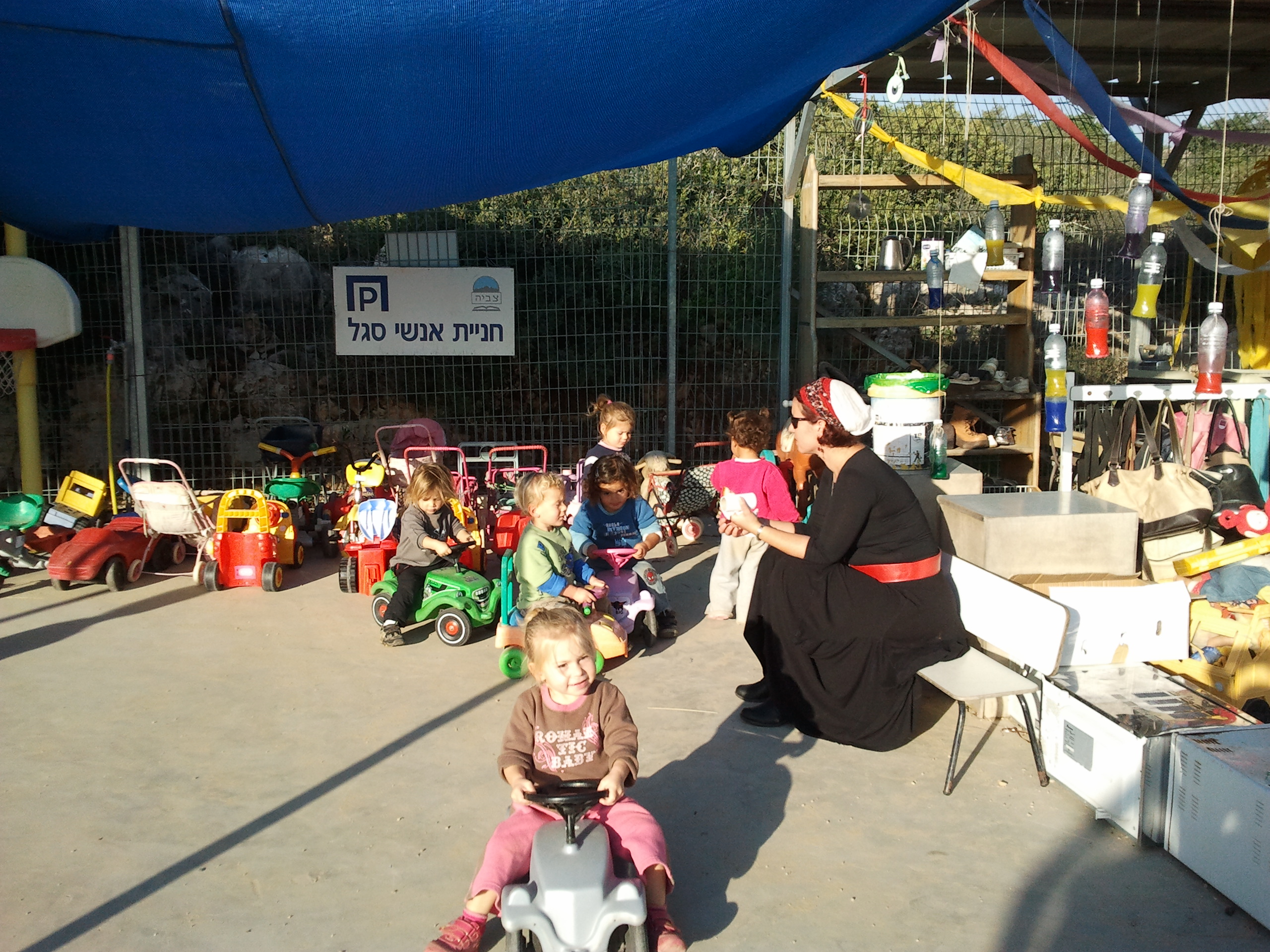 Havot Yair – May 2017
$4,070.00
of
$4,500.00
raised
Families are Vital to a Community
Families have children, and in the Jewish communities of Judea and Samaria, families have lots of children! Beautiful babies, sweet toddlers, precocious first graders, and rambunctious middle schoolers—they all have one thing in common: They need an outdoor place to relax and enjoy! The people of Havot Yair want to create a grassy area with benches and shade next door to their library for their families. This will be a place for moms and dads to meet up, catch up on community news, a place where the little ones can run off a little steam before entering the quiet sanctuary of the library.
You are making Havot Yair beautiful!
The library serves all age groups in Havot Yair, so this is a place that every family visits often. A small but beautiful park will create an inviting space for families to connect with one another.  Staying connected and close to one another is what makes Havot Yair strong.  And a strong community in Judea and Samaria is so vital to a strong and vibrant Israel.
Havot Yair is asking you for help to purchase the grass, shade, and benches!  They will do the hard work of preparing the ground, planting the grass, and installing the benches and shade. You can partner with the people of Havot Yair in the fulfillment of prophecy by making the mountains of Samaria come alive! You can give the residents of Havot Yair a place they will enjoy and treasure for years to come!
---