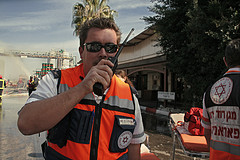 Migdal Oz Communication Devices
Migdal Oz is a religious kibbutz located in the heart of Gush Etzion (the Etzion bloc), a region that has proven vital to the security of Israel, protecting the southern approaches to Jerusalem.
The community is switching to a digital emergency communication system, and they need your help to purchase vital communication devices.
Migdal Oz continues to grow in its dedication to a life of faith while building families and homes on God's holy soil. But safety and security have become real concerns and CFOIC Heartland has been asked to help Migdal Oz upgrade its emergency communications system — a must for keeping the people of this wonderful community safe and secure!
---