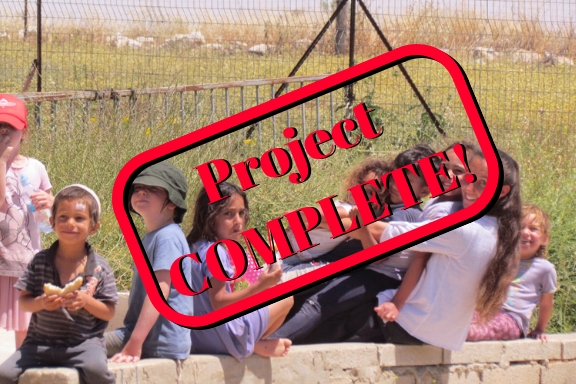 Sde Bar Emergency and Children
Sde Bar is growing and has close to 100 children! These sweet youngsters deserve a quality play center with new, fun equipment.
With growth comes responsibility and the people of Sde Bar cannot and will not ignore their security and medical emergency needs. Safety is not a luxury.
The residents of Sde Bar feel tremendous pride in their wonderful mix of old timers, newcomers, religiously observant and secular. Many of the residents are educators with a strong sense of understanding what it means to invest in the future generations. They are turning to you for help to keep their families safe and secure.
---