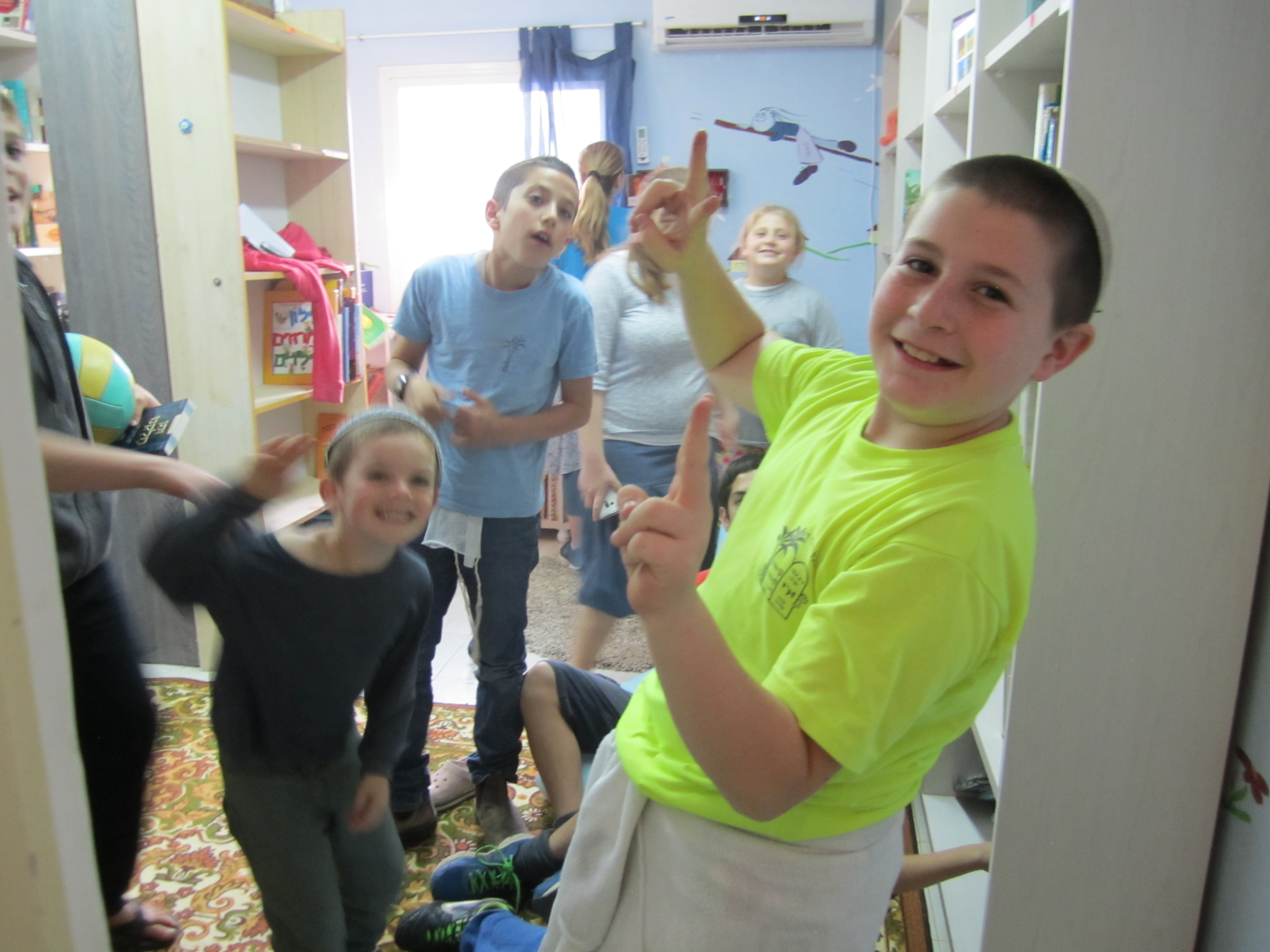 Gitit Indoor Play Area – September 2018
Children Need To Play
Imagine the hottest day of summer… can you feel the sun burning the top of your head? Can you feel the scorching hot breeze? Now imagine walking into the comfort of an air-conditioned building to escape the heat… you sigh in relief and thank God for the person who invented air conditioning!  The Jordan Valley in Israel is especially hot.  It is dangerously hot for children.  Summertime is when most kids go outside to play, but in the Jordan Valley, playing outside is only possible during a couple of months each year.  That is why an indoor play area is vital for the families who are making this desert area bloom.  They have given up the comforts of living in a place with a more temperate climate, because they know that their presence in the Jordan Valley protects the entire eastern border of Israel.  They are choosing to fulfill God's command to possess the land by planting roots deep into the fertile soil of the Jordan Valley.  God is blessing their obedience by making the land flourish just as He promised.
Thank God for Air Conditioning!
The families living in Gitit work hard to make the Jordan Valley bloom.  They are raising their children on the eastern border of Israel, instilling their passion and faith into the next generation.  Living here is not easy, but they do it because they know they are vital to the defense of the entire nation.  Knowing that they have a friend like you, makes living here a little easier.  That is why they are asking you to bless their children with the gift of an indoor play area. When you give your gift today you are standing with them as they protect Israel.
Your donation today will purchase games, and toys, and install an indoor sandbox for the toddlers and babies. This will ensure that every young child in Gitit has a safe, fun, place to play and meet up with friends inside a nice cool air-conditioned building. Knowing that their children have a place to play away from the blistering heat of the Jordan Valley is priceless to every parent in Gitit. You are investing in Israel's future!  Thank you for blessing the children of Gitit.
---