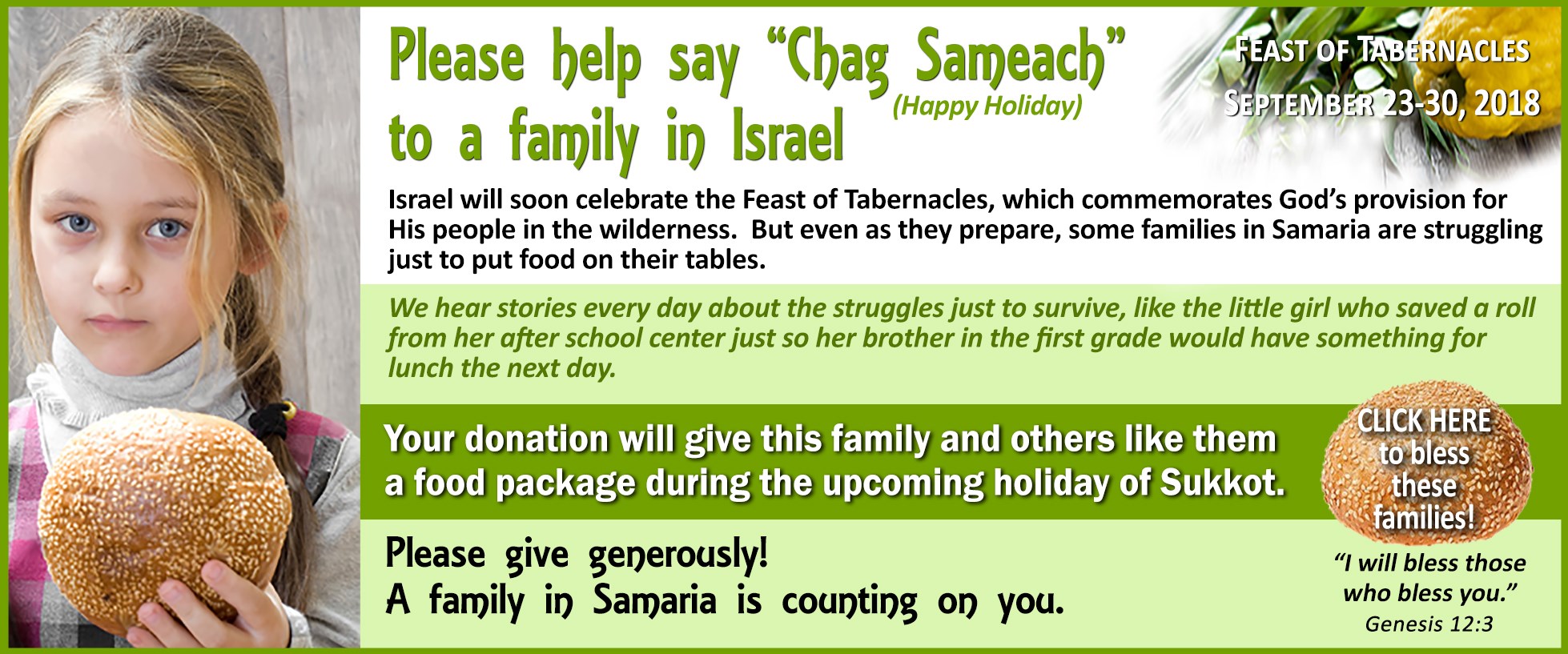 A Family in Samaria is counting on you
Feast of Tabernacles – September 23-30 2018
"You shall dwell in booths seven days… That your generations may know that I made the children of Israel to dwell in booths, when I brought them out of the land of Egypt: I am the LORD your God."  Leviticus 23
You can say "Chag Sameach" (Happy Holidays) to a family in Israel!
Israel will soon celebrate the Feast of Tabernacles (Sukkot), a holiday which commemorates God's provision for His people in the wilderness.  As they are preparing to celebrate this holiday there are some families who are struggling to put food on their table.
Recently we heard about a family in Samaria with a daughter in the second grade. While she was at the after school center, she did not eat her roll during lunch. The teacher noticed that the girl wrapped her roll and gently placed it in her back pack.
.
When the teacher asked the young girl why she didn't finish her bread, the girl whispered that she wants to bring the roll home to give to her brother. He is in first grade and this roll will be his lunch tomorrow. Imagine a 7 year old girl worrying about whether her brother will have enough to eat!
Your donation will give this family and others like them a food package during the upcoming holiday of Sukkot.
Please give generously!  A family in Samaria is counting on you. 
---