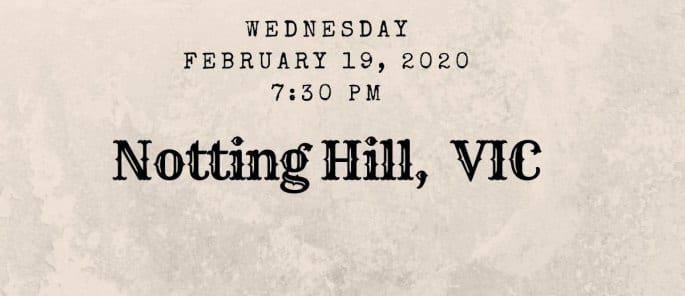 CANCELLED!! Hope Christian Church
Because of the growing threat of the coronavirus, Israel is cancelling flights to and from Asia and requiring 14 day quarantine for all those arriving from those countries. Since Sondra's return flight from Australia went through Bangkok, she had no choice but to re-route which required her to leave Australia earlier than planned. Therefore we regret to inform you that the meeting scheduled for Wednesday evening at Hope Christian Church, 3/29 Business Park Drive, Notting Hill, VIC 3168 hosted by Ian Foley, has been cancelled.
We are so sorry for any inconvenience this may have caused you. We hope you will choose to bless CFOIC Heartland in any case especially as these travel changes have increased our expenses. And please, let us pray for healing and recovery for all those affected by the Coronavirus. These are challenging times indeed.
You can donate to CFOIC Heartland through the ANZ Bank in Australia:
ANZ Account in the name of Christian Friends of Israeli Communities
BSB: 013822
Account No.: 232473704
Please be sure and include your full name when making the transfer to help us identify you. And please send an email to sondra@cfoic.com letting us know you have made the donation as the name does not always show up. And if you would like to earmark your donation for a particular project, please let us know that in the email as well and we will ensure that your donation is applied to the project you have chosen.
Your donation means a great deal to us. May God bless you for your generosity.
Shalom,
Kimberly Troup
Director, US Office
CFOIC Heartland
www.cfoic.com
www.facebook.com/cfoic
800-647-3344
719-209-8544 Cell
And I will bring again the captivity of my people of Israel, and they shall build the waste cities, and inhabit them; and they shall plant vineyards, and drink the wine thereof; they shall also make gardens, and eat the fruit of them. And I will plant them upon their land, and they shall no more be pulled up out of their land which I have given them, saith the Lord thy God. Amos 9:14-15
Wednesday 19th February  7:30 PM
Where :Hope Christian Church
Contact person: Senior Pastor Ian Foley
Email: ianfoley@hopemelbourne.com
Tel: 0421 311 044